Private Japanese Courses Hong Kong
Part Time Japanese Tutor Natsume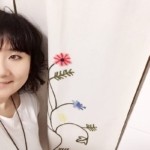 Native Japanese Teacher

NATSUME


Japanese Teaching Experience

4 years


Native Language

Mandarin & Japanese


Language Ability

Fluent English & Mandarin & Cantonese


Born

GuangDong – China


Teaching Area

Central, Wanchai, Causeway Bay, TST, Jordan.etc
Japanese Courses Provided by Natsume
Beginner Japanese Course
Elementary Japanese Course
Listening Japanese Course
Job Interview Japanese Course
Business Japanese Course
Japanese Preparation Course
Oral Speaking Japanese Course
Reading Japanese Course
Grammar Japanese Course
Japan Culture Course
Hong Kong Part Time Japanese Tutor NATSUME
Hello everyone, My name is Natsume, I am a Part Time Japanese tutor of "Hong Kong Japanese Tutor". I was Born in Canton and grown up in Japan, so I can use Cantonese, Mandarin , Japanese to teach. When I was in Japanese college, I also supported New students from overseas to learn Japanese.
I do like talking with people, I hope I can help you to know more about Japan through improving Japanese skill.
みなさんこんにちは、私は夏目と申します。華僑二世です。大学の専門はロジスティクスで、卒業後日本企業で働きました。セールスと顧客対応として経験を積んできたので、ビジネス日本語、日本語の第一の難関と言われている敬語、謙遜語の運用表現にも堪能です。また、大学の4年間、日本語先生の助手として新入生に日本語を教えていました。
日本語初心者の方にふさわしい学び方を一緒に選べばいいと思っております。
Private Japanese Lessons and Personalised Programs
Basiclly I would like to follow students' request but if possible, I still will use the mouth and ears to facus on oral practice and listening .
Japanese Teaching Qualifications and Experience
As a professor`s assistant, I have 4 years experience for helping new students to learn Japanese when I was in college. For new learner, I summarized a faster way to step up Japanese.
Japanese Teaching Approach
1 Cross-way to memorize the Hiragana and Katagana.
2 Conversation section comes first in each lesson.
3 Pronunciation drill
4 After above 2 and 3 section, explain grammer.
5 Exercises
Other sections:
1 Extra study
Apart from each lesson, words often used in daily conversation are introduced in this section.
2 Review
After every 5 lessons, there is review of learnt.
Above approach can be adjusted per students require.
Ask NATSUME Teacher Japanese Learning Questions
NATSUME先生へ「~だが」と「~けれど(も)」と「~が」「~しかし」の違いについて教えていただけないでしょうか?
NATSUME先生's Answer:
すべては逆説表現。
相違点は下記の通りです:
「が」-対比的:私は西瓜が好きだが彼は好きではない。
「けれども」-当然のことを取り消し:私はあそこに着いたけれども迎えに来る人はいなかった。
「しかし」-前文を撤回: 営業計画はいいだろう。しかし実行するのは難しい。
「だが」-は前後文にずれのある時に使う言葉であり、女性はあまり使わない:今日は天気が良い、だが風が冷たい。
NATSUME先生へ「~どうでしょうか」と「~どうですか」の違いについて説明してくれませんか?
NATSUME先生's Answer:
「どうでしょうか」は「どうですか」より丁寧な言い回しで、やわらかく聞こえます。
NATSUME先生へ「忙しかったです」と「忙しかったでした」の違いについて説明してくれませんか?
NATSUME先生's Answer:
「忙しかったです」:過去時点の状態を述べる時、つまり形容詞の過去形は、「い」を除いて「った」を付けます。「です」を付けるとより丁寧の言い回しです。
しかし、「忙しかったでした」とは一般的な言い方ではありません。
また、「忙しいでした」も、一般的な言い方でありません。
Ask NATSUME Teacher Japanese Culture Questions
桜について
日本を象徴する花、桜を紹介したいと思います。春を告げる花として最も気になるのは、やはりサクラでしょう、日本では、桜を愛する人はたくさんいます。桜は白色や淡紅色から濃紅色の花が多く、たくさんピンクの花を集まると、遠く見ればピンクの雲のように、とてもきれいです。また、毎年3月から4月中旬まで、桜が開花の時期では、花見を楽しむ人はたくさんいます、もちろん、海外から来る人も少なくはありません。みんなジュースとおしゃれなお弁当を持って、傘のような桜の木の下で食べたり、飲んだり、話すことは、毎年欠かせないイベントと言っても過言ではありません。小さい花弁が散らしてお弁当の中に落ちた時もあります。すごくロマンティックです。
桜の用途は鑑賞だけではなく、花弁自体も塩漬けにすると、和菓子、あんパンなどの香り付けに使われたり、祝い事の席で桜湯としても使われます。桜は、日本を象徴する花です。日本では、サクラは公式には国花ではないのですが、事実上国花のように扱われています。